Bring on the Jesus team!
"…and it was in Antioch that the disciples were first called Christians…" (Acts 11:26).
In a talk given by Pope Francis, he warned about those who seek to promote themselves instead of Jesus and His teachings.
Pope Francis warned that some people, even in the Church, are "social climbers" that try to promote themselves, instead of seeking to glorify Christ.
"These social climbers exist even in the Christian communities, no? Those people who are looking out for themselves … and consciously or unconsciously pretend to enter but are thieves and robbers," he said.
Why? Why steal the glory from Jesus? They want glory for themselves and this is what (Jesus) said to the Pharisees: 'You seek for each other's approval,'" the Pope responded. The result of this approach is that the faith becomes "something of a 'commercial' religion," he reflected. "I give glory to you and you give glory to me. But these people did not enter through the true gate. The (true) gate is Jesus and those who do not enter by this gate are mistaken." Christians can know which way or gate is Jesus' by looking for the marks of the Beatitudes, he said.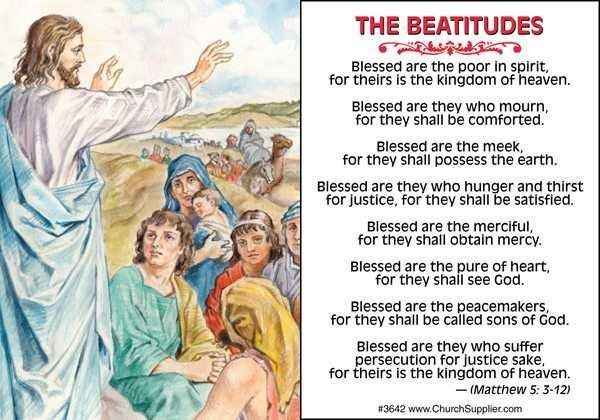 There are many paths that we can follow, he explained, some perhaps more advantageous than others in getting ahead, but they are "misleading, they are not real; they are false. The only path is Jesus. "
Jesus calls us to work together in His name. He commands us to go out into the world – Baptizing all in the name of the Father, & the Son, & the Holy Spirit – He commands us to love God with our whole heart, soul, mind, & Spirit, and to love our neighbor as ourselves.
No, the Christian life cannot be about "I."  It is about Jesus … and the collective, unified us.